Letter of His Holiness Pope Benedict XVI
Just being content to offer a Catholic education, our school is honoured to have received the support of Rome and the blessing of Pope Benedict XVI!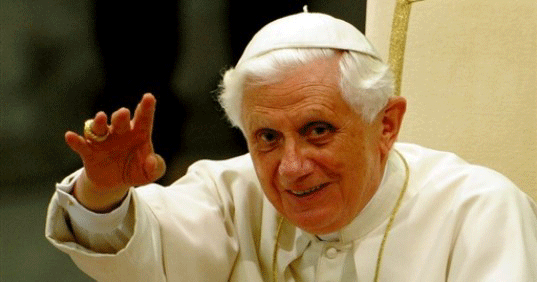 April 6, 2011
Vatican City
Sir,
His Holiness Pope Benedict XVI has tasked me to send you his gratitude for the filial devotion which you have shown Him in your message of March 13 which you sent recently.
The Holy Father encourages you to draw from the contemplation of the Lord, the grace of being renewed each day according to the heart of God, in order to "enable the proclamation of Christ to reach people, mould communities, and have a deep and incisive influence in bringing Gospel values to bear in society and culture," (Novo millenio ineunte, n. 29). Confiding you to the intercession of Our Lady, Star of the new evangelization, He gives you warmly, as also all of the students, their families and the personnel of your school, the Apostolic Blessing..
Sincerely,
Mgr Peter B. Wells
Assessor